Ongoing installation of MeluXina
The installation of the MeluXina supercomputer started in January 2021 with the delivery of the first racks. Since then, it's built up step by step and it's documented with a picture story.
Jan 19th 2021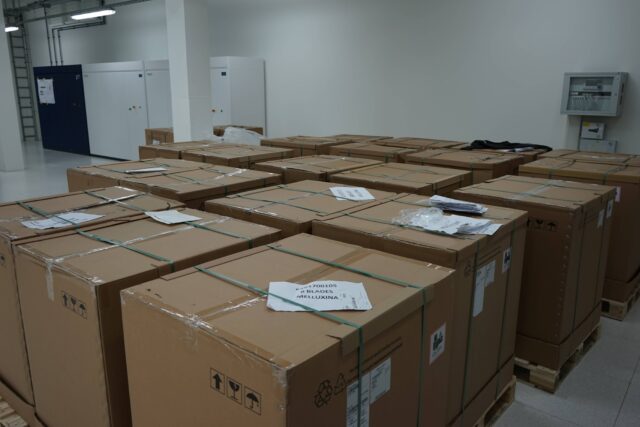 First components of MeluXina have been delivered and are waiting to be unpacked and assembled.
Jan 20th 2021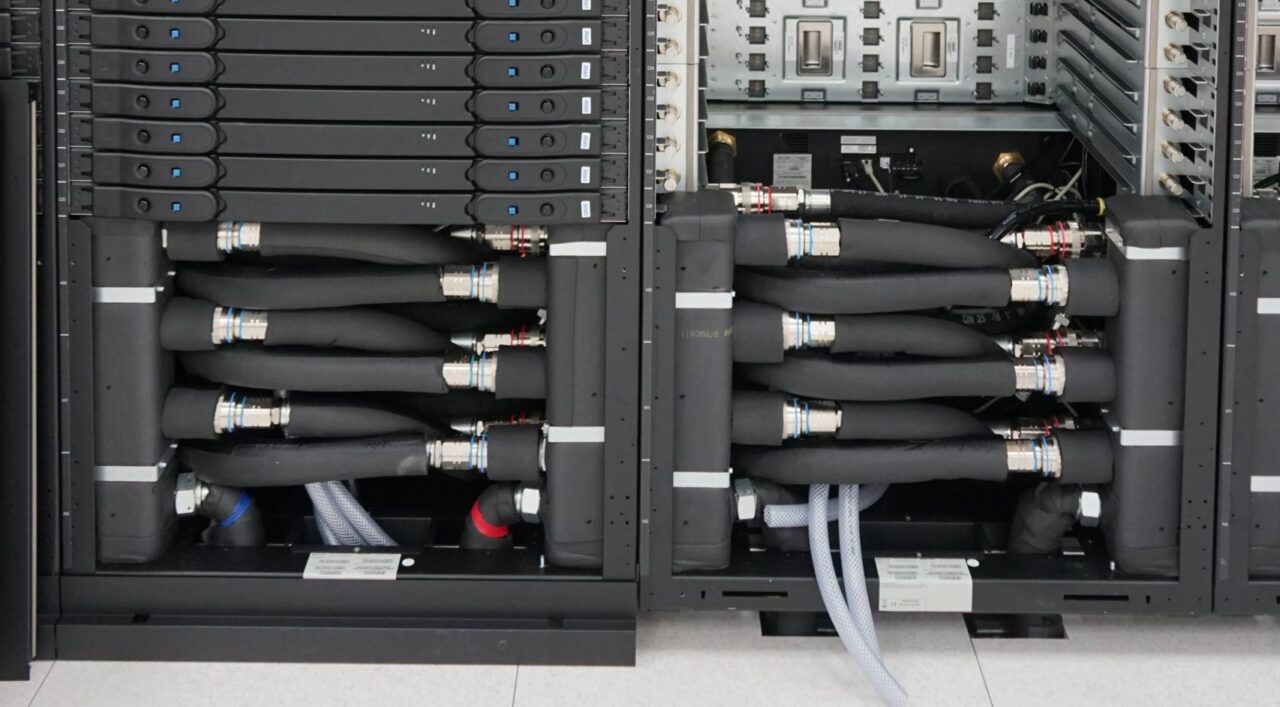 First water-cooled computing racks on the Data Center floor. After a lot of preparation work, we are very happy to welcome the first water-cooled computing racks of MeluXina and see it growing from week to week.
Jan 21th 2021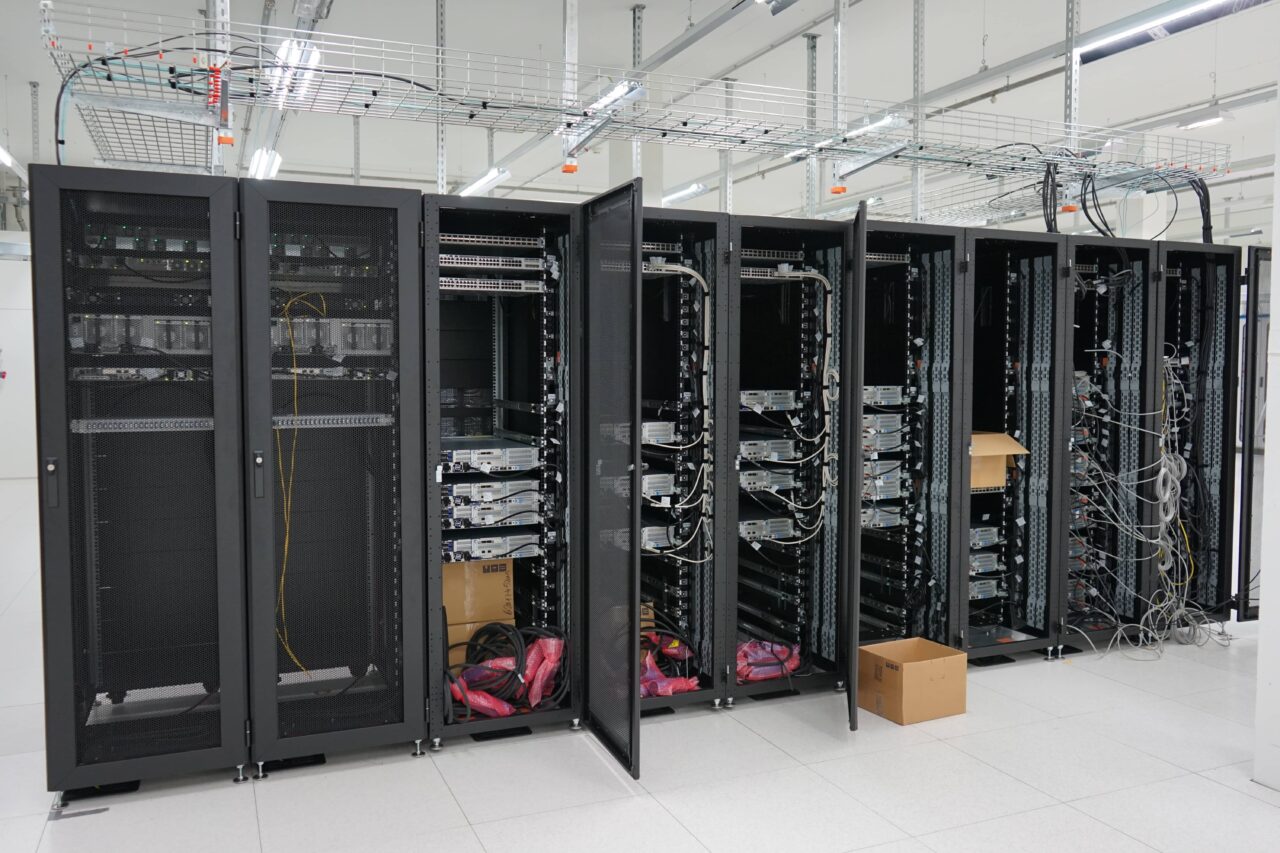 First MeluXina compute nodes installed (1 Blade = 3 Nodes, lowest position of rightmost rack).
MeluXina Supercomputer taking shape: 8 out of 13 compute racks.
Jan 29th 2021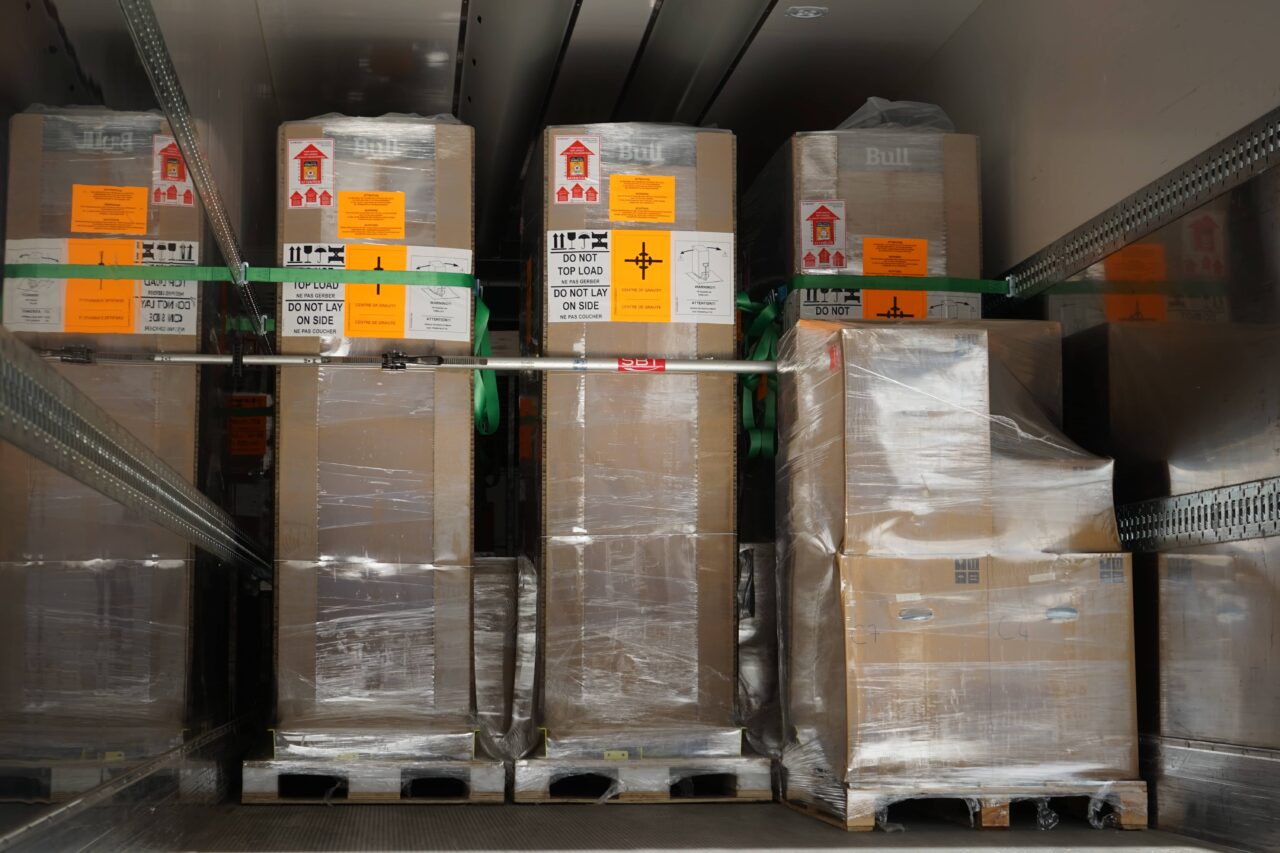 MeluXina Storage Module racks arriving in the Data Center.
Feb 24th 2021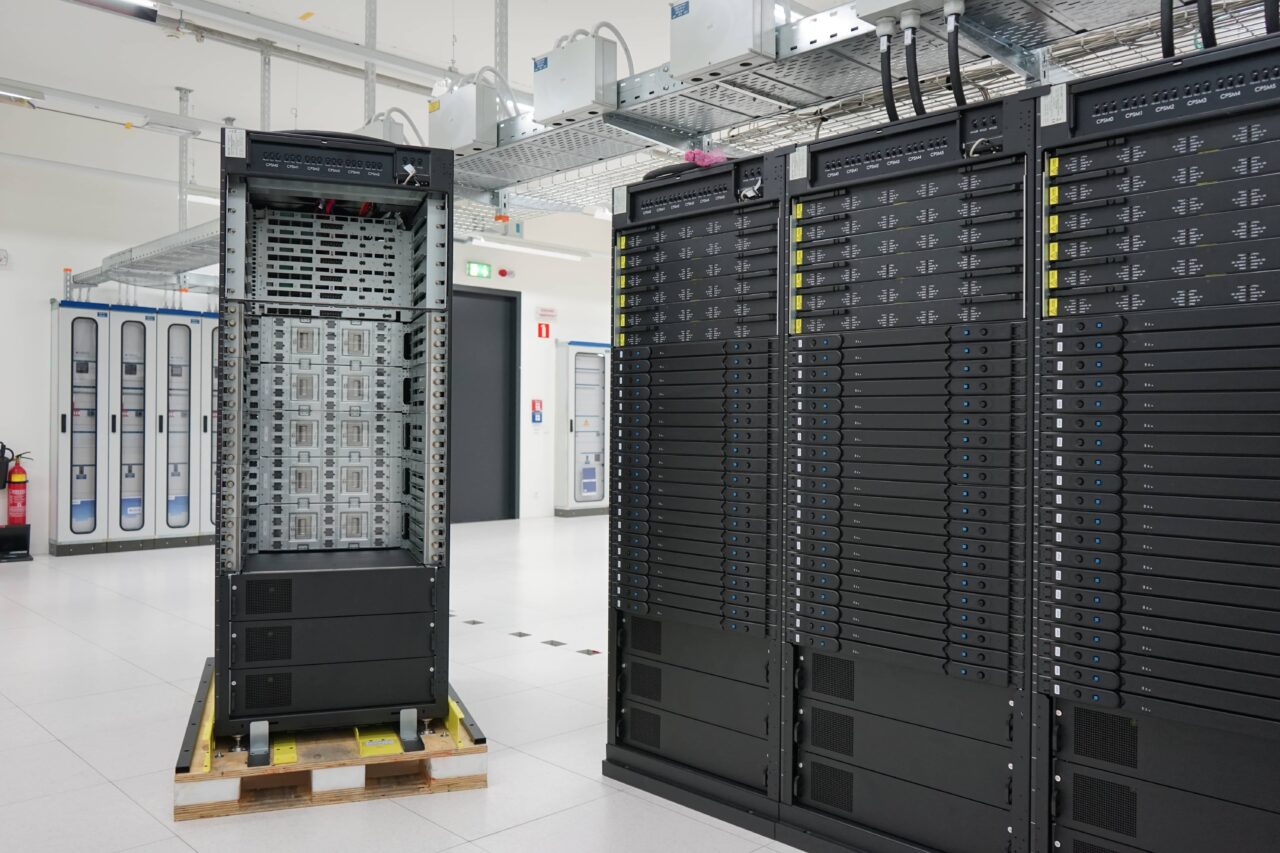 The installation of MeluXina is in progress. What you don't see every day: internals of a MeluXina powerhouse GPU node. Inside MeluXina's Accelerator-GPU Module, each node will have 200 'friends'.
March 2nd 2021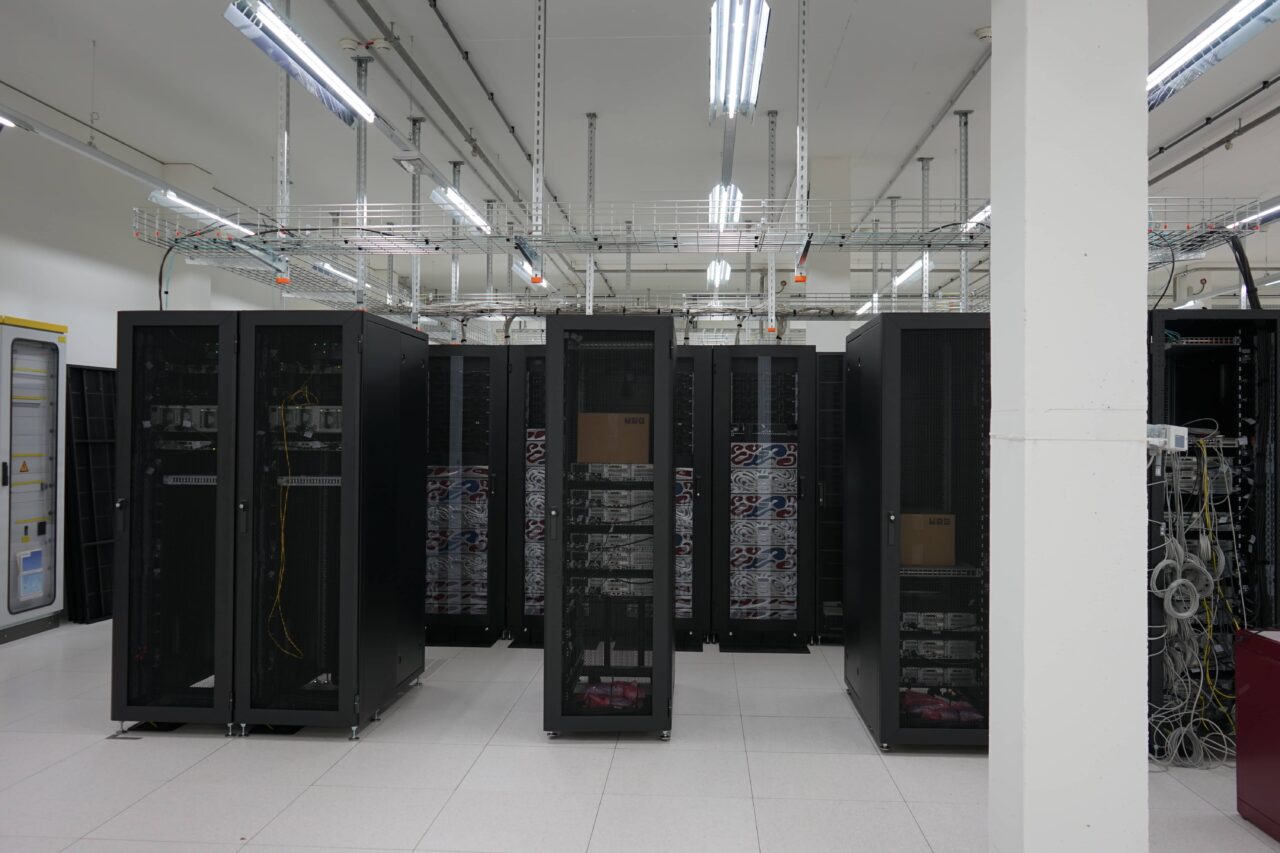 A high-speed interconnect is what makes the supercomputer… a supercomputer.
Inside MeluXina, every compute node is linked into an InfiniBand HDR fabric with 200 Gbit/s links.
March 9th 2021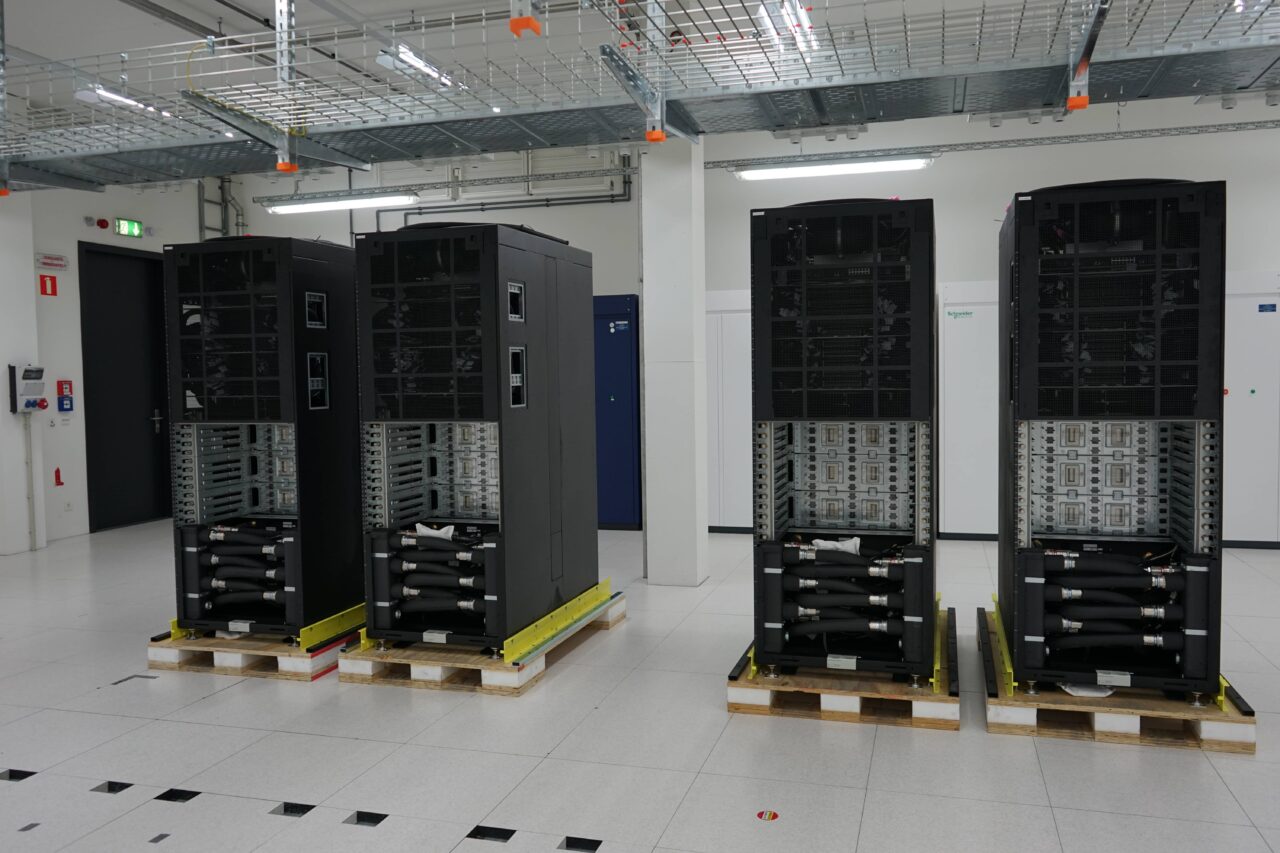 A supercomputer needs data to crunch on. MeluXina's 20 PetaBytes of HPC storage will enable a wide variety of data-driven workloads.
March 17th 2021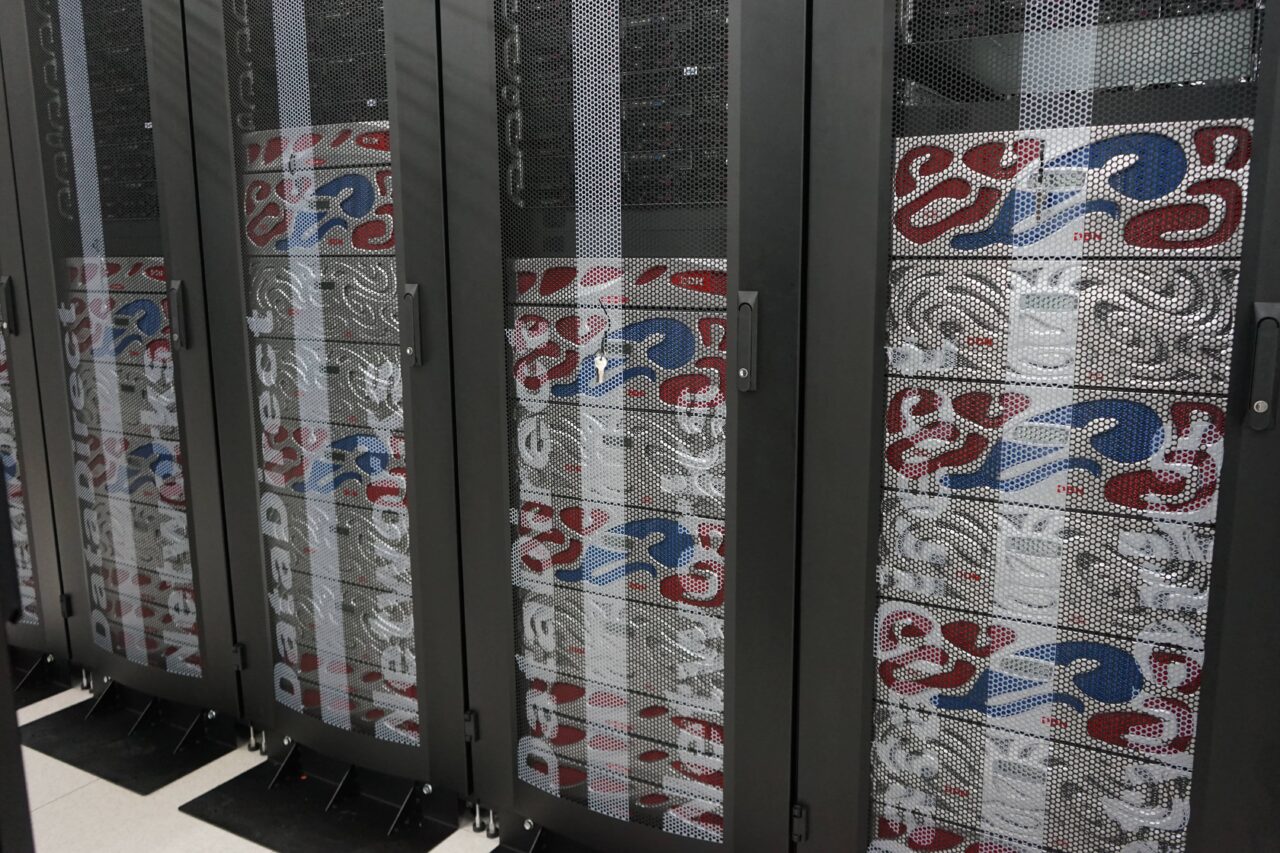 MeluXina is built to serve a large variety of complex computational workloads.
The widest range of applications will find their home on the Cluster Module nodes – 573 highly performant systems with 128 cores and 512 GB of RAM each!
March 20th 2021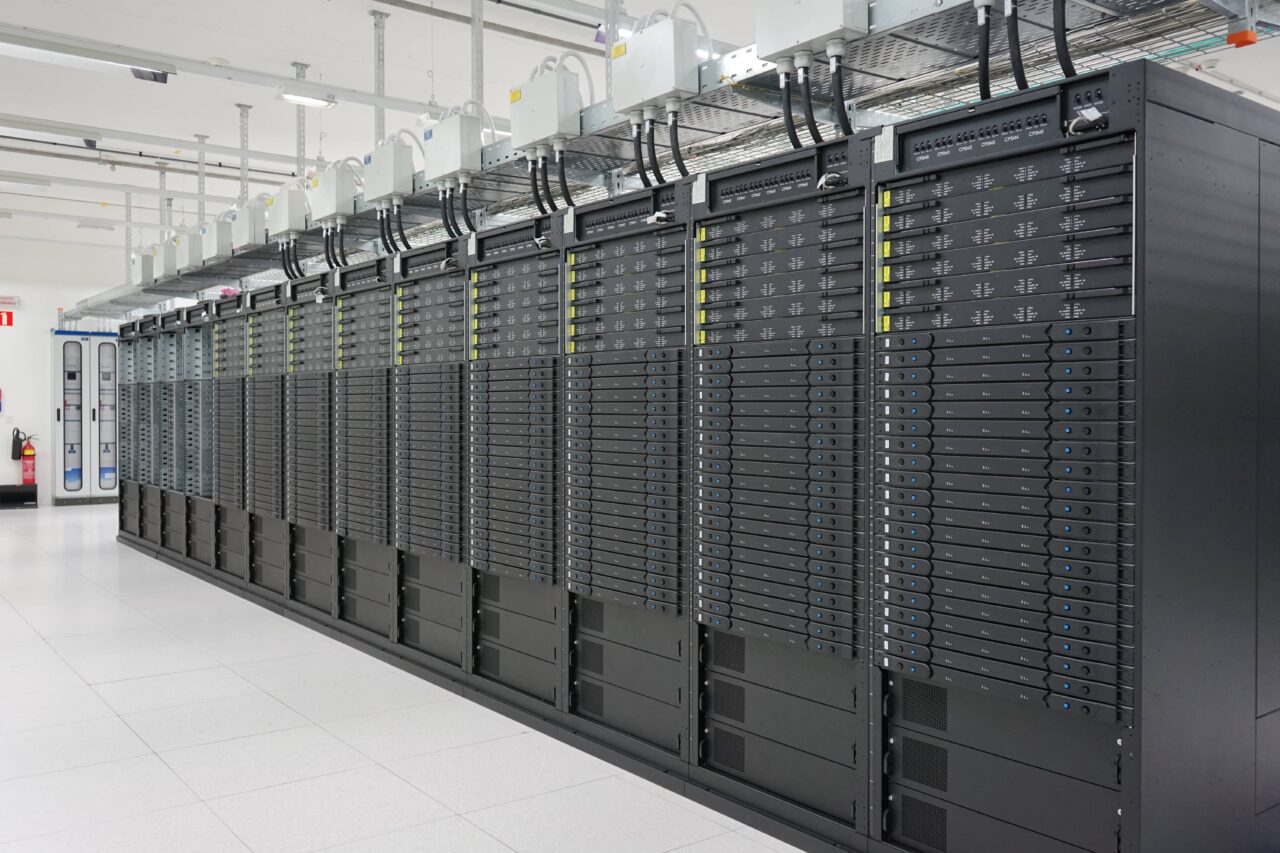 Powerful and efficient: MeluXina is taking shape!
With a combined peak performance of over 18 PetaFlops, MeluXina's Cluster & Accelerator-GPU Modules are based on the Atos BullSequana XH2000 water-cooled platform.
March 26th 2021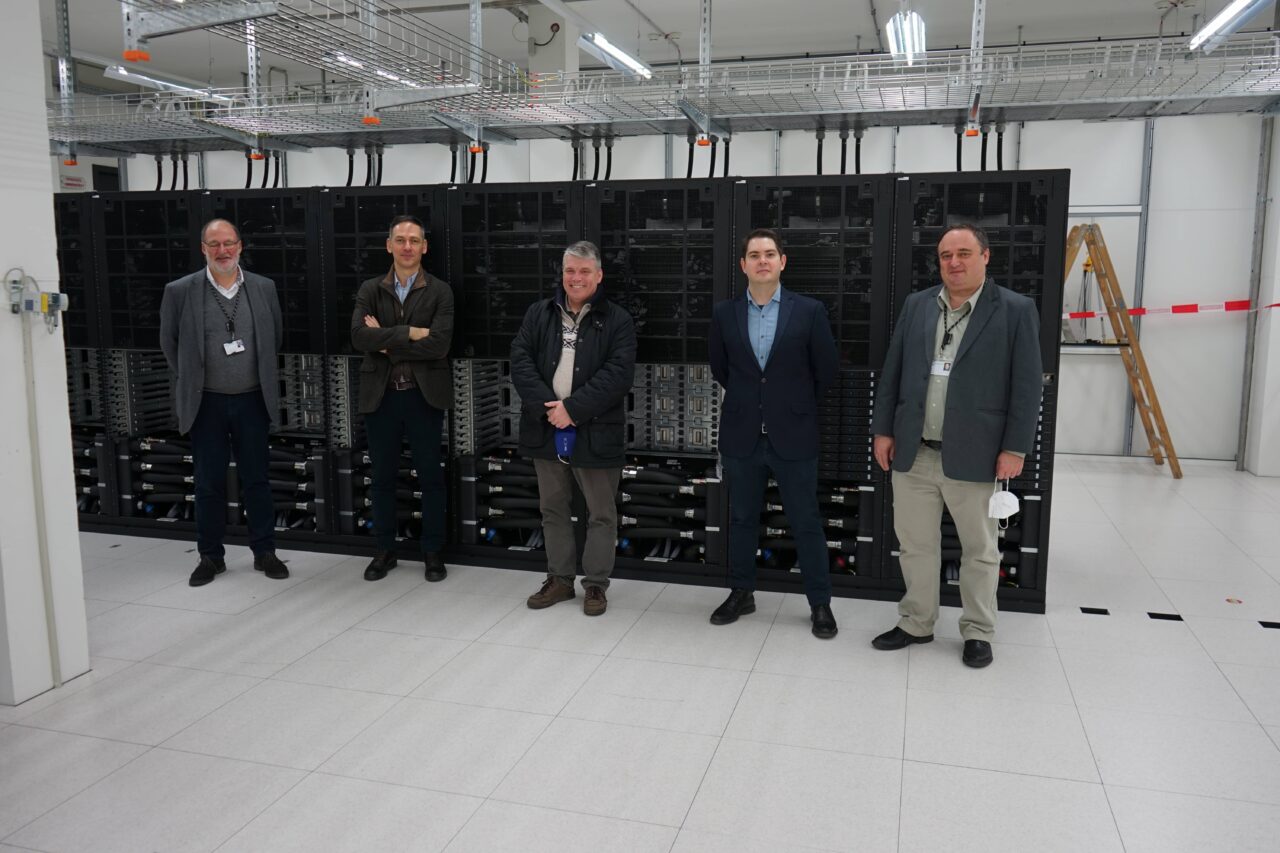 Power on, lights up. MeluXina is getting ready for testing.