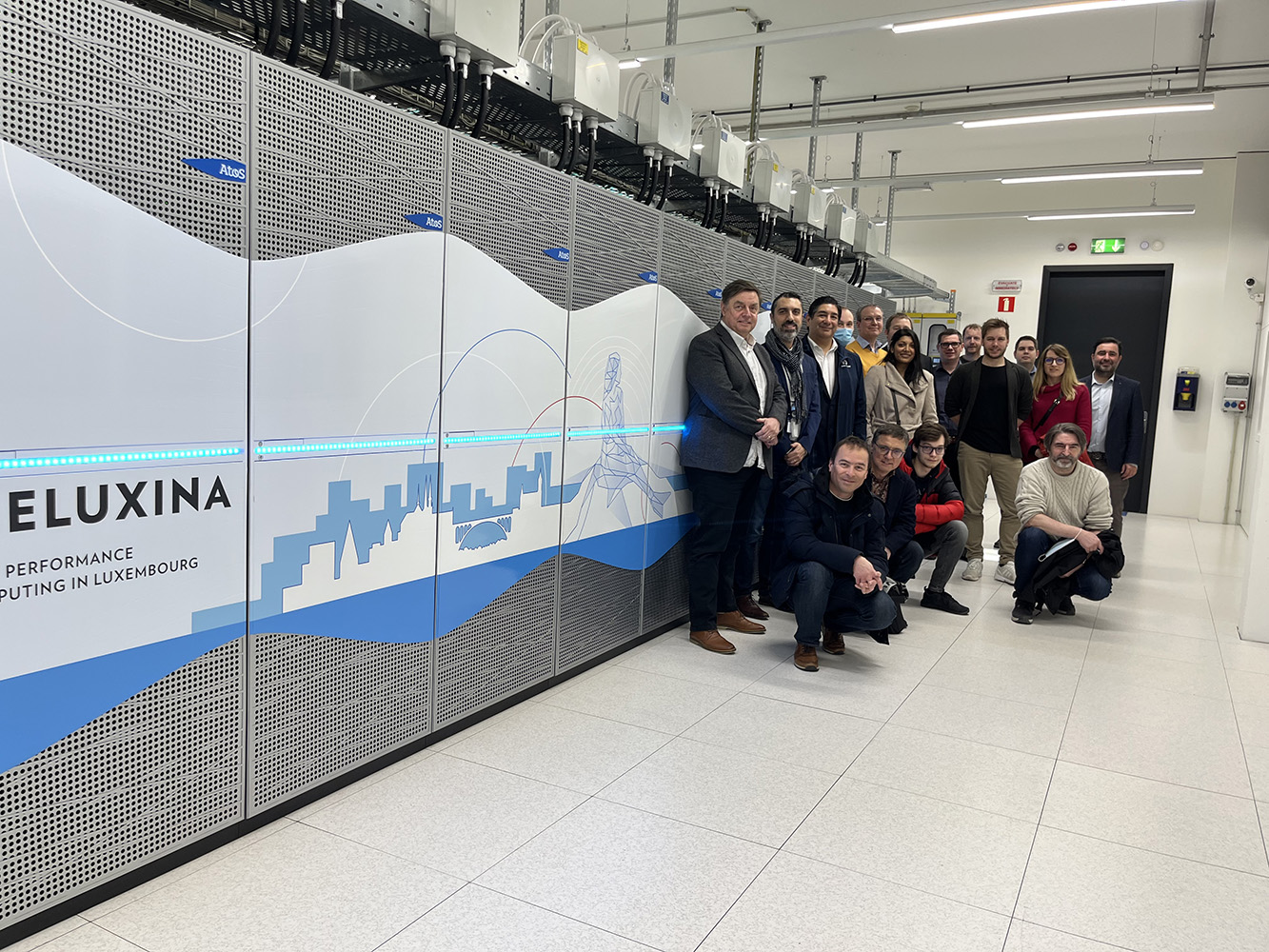 LU-CIX members discover MeluXina
Luxprovide was pleased to offer its members an exclusive tour of MeluXina, Luxembourg's high performance computer.
In 2022, LuxProvide became a member of LU-CIX and wanted to be an active member of the community from the beginning. Thus, some LU-CIX members, could learn more about the MeluXina supercomputer inaugurated in June 2021. The perfect support for Luxembourg's data-driven innovation strategy is MeluXina. By giving companies of all sizes access to high-performance computing, MeluXina helps build a digital, sustainable and reliable economy. It is one of the most powerful high-performance computers in Europe. The MeluXina supercomputer has a computing power of 18 petaflops, or 18 million billion computing operations per second. To put the size in numbers: 18,000,000,000,000. MeluXina has thus made it into the top 50 of the world ranking of the 500 most powerful computers.
On March 16, some LU-CIX members were able to discover the supercomputer during an exclusive visit with us and learn more about how it works.
"Having such an important player in the IT industry in Luxembourg at LU-CIX is great news. And that they want to support LU-CIX in its mission to unite the Luxembourg community was even bigger news. To maintain a competitive sector, we need involved key players and LuxProvide is definitely one of them." We are honored that LuxProvide offered LU-CIX members the rare opportunity to visit MeluXina. It gave them a better chance to learn how to make the most of the opportunities they have with a high-performance computer nearby.
"LU-CIX's mission to support access to high-performance connectivity fits perfectly with Luxprovide's ambition to be a driving force for digitization in the country. The goal is to enable businesses of all sizes to unlock the potential of their data and take advantage of opportunities that until yesterday they thought were not available to them." Filipe Pais, Chief Customer Success Officer